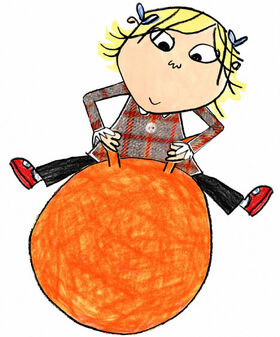 Lola Naomi Sonner is the main female character of Charlie and Lola. She is 4 years old and loves pink milk. She is the younger sister of her brother Charlie, and has a friend named Lotta. Lola lives in a apartment complex with Charlie and his friend Marv. Lola is has blonde hair. She has been voiced by Maisie Cowell in the UK and Andrea Libman in the US.
Ad blocker interference detected!
Wikia is a free-to-use site that makes money from advertising. We have a modified experience for viewers using ad blockers

Wikia is not accessible if you've made further modifications. Remove the custom ad blocker rule(s) and the page will load as expected.